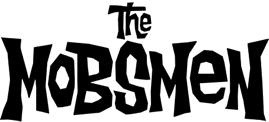 LOST GEMS EXHUMED FOR YOUR LISTENING PLEASURES:
And yes, The Mobsmen can sing!




"4-5-6 FEET BELOW" FINALLY EXHUMED!
The film from 2012 both starring and with music by The Mobsmen is available for your entertainment thru the film's website.
Enjoy!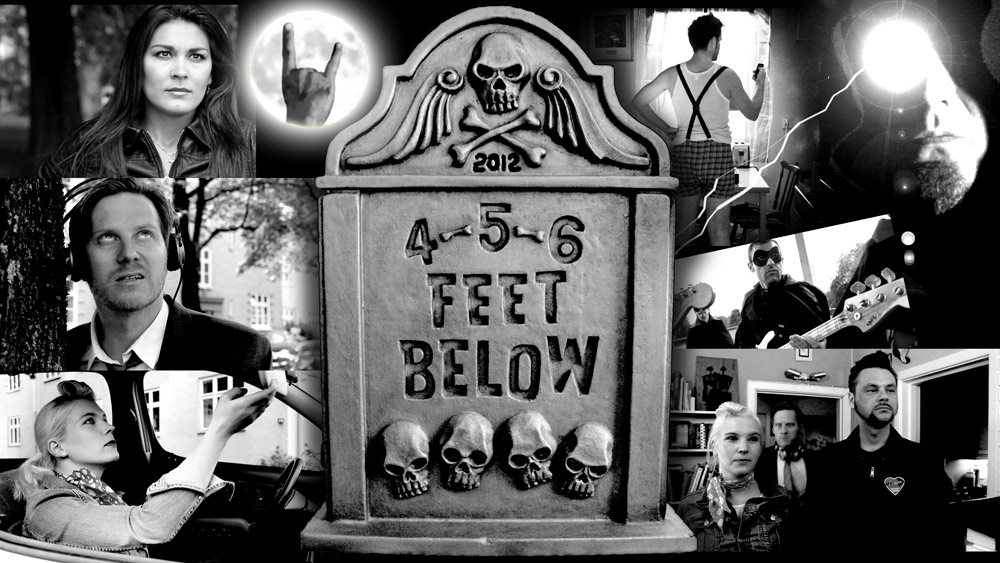 We still have a couple of the 7" movie soundtrack vinyls. If you can't find it anywhere else, send us a mail.


"MOBSMEN BLUES" ON NEW CASSETTE SAMPLER!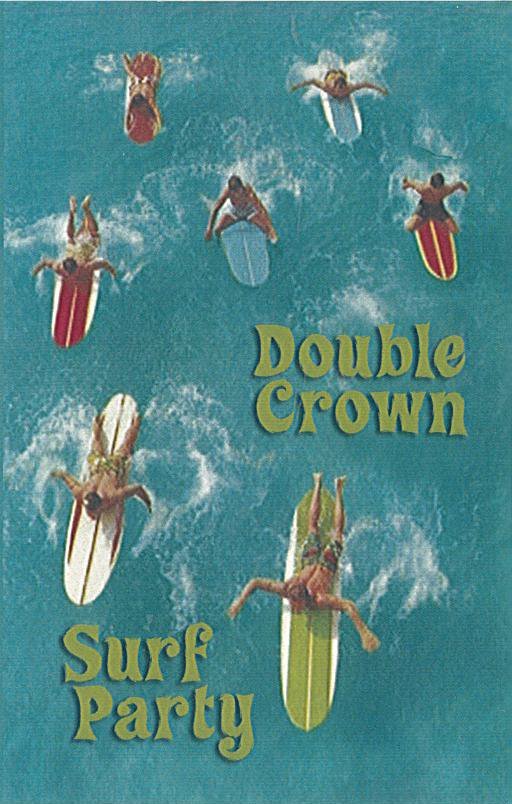 The Mobsmen, now also on cassette!
"Mobsmen Blues", an outtake from our first album, is now available on the new cassette compilation from Double Crown Records called "Surf Party". More info here!


SURFROCKMUSIC.COM REVIEW!
"Their music is so hot they're melting ice and fjording rivers of sound...
Carpe Rockem ... Seize rock'n'roll to The Mobsmen's gold!"
Read it all here!


MEXICAN REVIEW!
Read it here!


THE MOBSMEN LIVE AT VANGUARD!
The Mobsmen will celebrate the release of the new "Fraternitas Aurum Factorem" album at Vanguard in Oslo Saturday, November 30th. 2013.
More info here...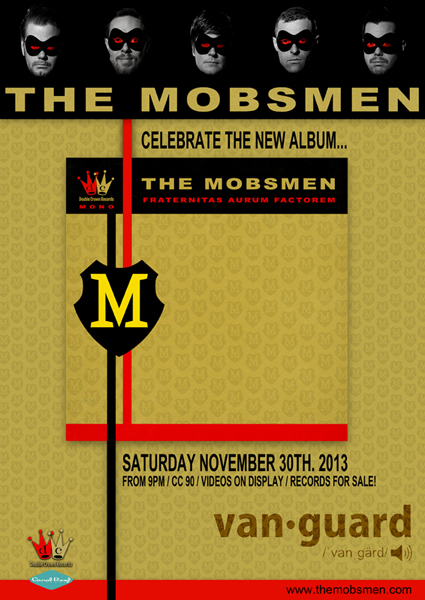 GREAT REVIEW!
"Norway's surf and instro rock'n'roll combo, have all original songs here and they are all high flying, high twanging themes with muscle! The opener "Boom" sets the pace and heralds an album that's full of driver and energy. There's power surf, reverb guitar, rolling drums a la Mel Taylor style, neat supportive keyboards and very decent bass playing. It's an all-action album which despite its origins, is American in format. Track of the album which we kept coming back to is "Pow Wow" a wonderfully catchy original and we have to say we were well taken by the vocal track "The Lurker", a dark, haunting refrain which sticks in the memory. Good one."
* * * * Davy Peckett, New Gandy Dancer (UK)


LP!
"Scelerats Syndicate" is now available on 180g vinyl from Coral Reef
Records. 300x.
You can buy it in finer record stores like:
Tiger - The Garden - Big Dipper - Sleazy Records - Double Crown Records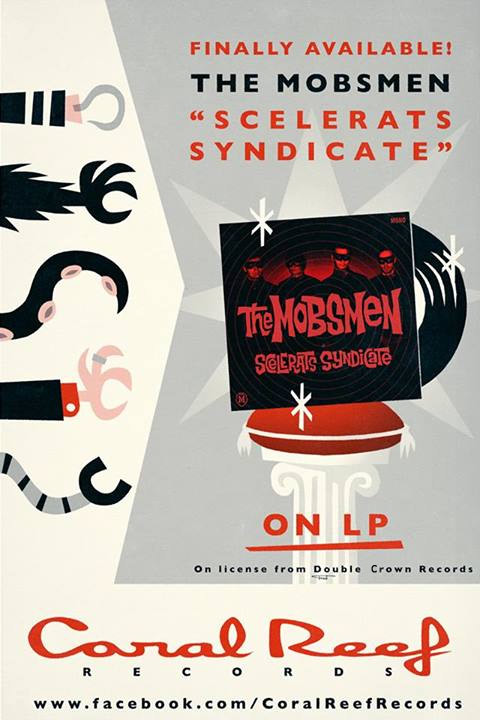 Norwegian Reviews of "Fraternitas Aurum Factorem"!
"en kraftdemonstrasjon av hvordan tradisjonell surf skal framføres og låte..." - "a powerful demonstration of how traditional surf shall sound..."
ROCK, Dag Bøgeberg

"...følger opp debuten med et enda bedre album: Fraternitas Aurum Factorem." - "...follows up their debut with an even better album: Fraternitas Aurum Factorem."
Musikknyheter.no, Jon Vidar Bergan (7/10)


"Boom" on national radio
The best radio show in Norway is Harald Are Lund and he played the opening track, "Boom", from "Fraternitas Aurum Factorem" on the August 19th. 2013 show.





Fraternitas Aurum Factorem
That's the name of the new album! Buy it here!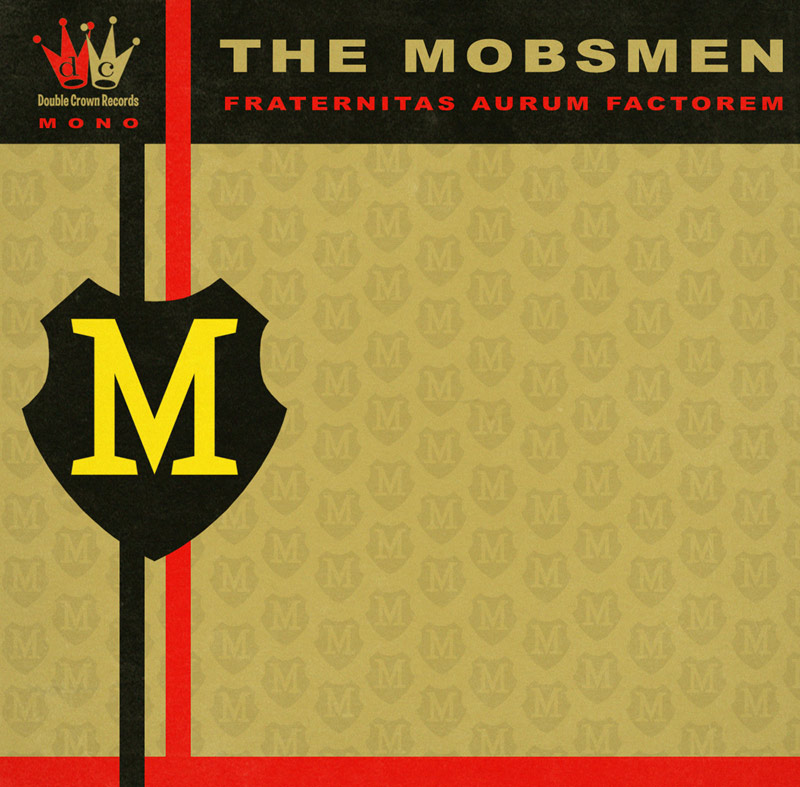 Lo and Behold !
The massive and thundering sound of The Mobsmen, Norway's premier surf and instro rock n' roll combo, has once again been recorded to tape for your listening pleasure.
All the songs have the characteristic feel of the band´s well-known, majestically sleek guitar style and loud pounding rhythm sound.
This record includes all of your new favourite hits, presented in their original versions in glorious mono quality.
It's the new album from The Mobsmen: Fraternitas Aurum Factorem - available online and in all major record stores this summer.


More vinyl coming up...
The first album "

Scelerats Syndicate

" will be released on vinyl later this
year!
Record company (their first release!): Coral Reef Records
Stay tuned for more info...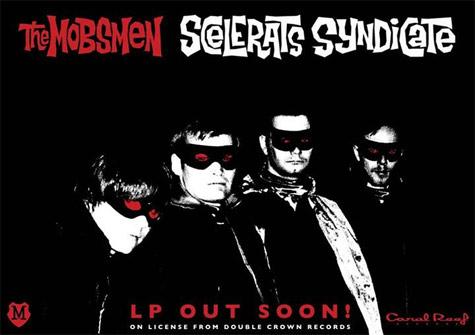 New music video of "Wavy's Revenge"!
See it here - from the new 7" release + DL...


The 7" vinyl of "Le Mans/Wavy's Revenge" is here!
Buy it at your local store or order it directly from us. Send a mail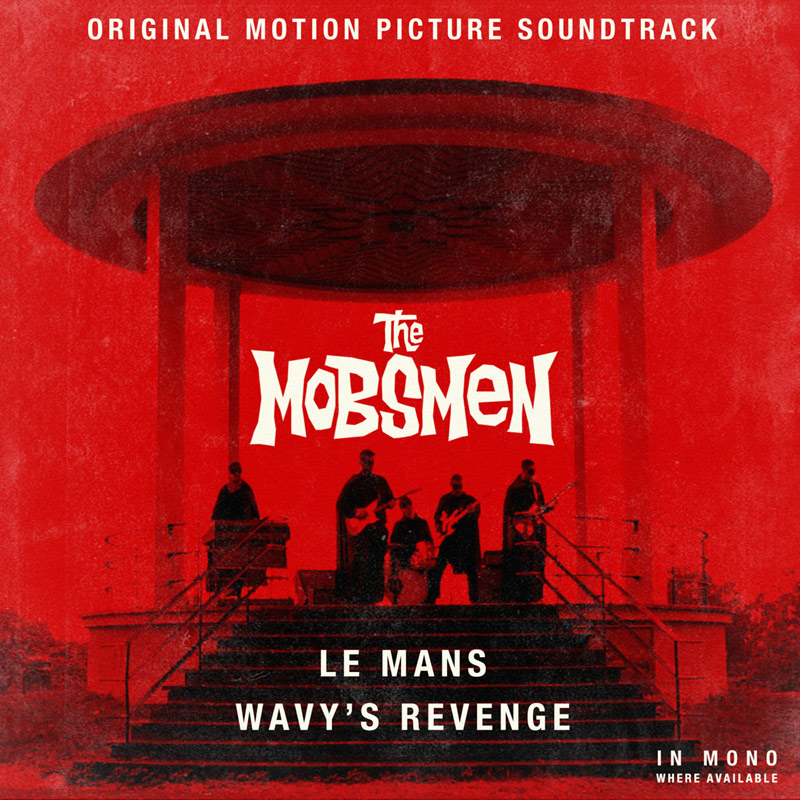 The new release "Le Mans/Wavy's Revenge" is out in the digital world. Grab a copy of your choice here
Vinyl release date: October 26th. 2012 at Oslo Rock City Jamboree. Incl. release of a new music video for "Wavy's Revenge"! Gig info here


The Mobsmen has recorded a new album for release on Double Crown Records. Engineered by Christian Engfeldt...


The Mobsmen star and have two new tracks in the film 4-5-6 Feet Below.
The tracks will be released on vinyl in October 2012 but they will be out digitally on September 27th. 2012.
More info about the 7" soundtrack single here...


The Mobsmen will play at the releaseparty for the film at The Crossroad Club in Oslo on September 27th.