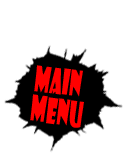 PRESS RELEASE

The new album from The Mobsmen
"Fraternitas Aurum Factorem"
Track info here


PRESS RELEASE + PICTURES!

NOR:
presseskriv (pdf) her
pressebilder (zip) her

ENG:
press release (pdf) here
press pictures (zip) here

PICTURES:
cover in 300dpi for print here
band photo 300dpi for print here
band photo for web here



----------------------------------------------------------------------------------
PRESS RELEASE

The new 7" vinyl & download from The Mobsmen
"Le Mans/Wavy's Revenge"
also used in the film 4-5-6 Feet Below
Track info here


PRESS RELEASE + PICTURES!

ENG:
press release (pdf) here
press pictures (zip) here

NOR:
presseskriv (pdf) her
pressebilder (zip) her

PICTURES:
cover in 300dpi for print here
band photo 300dpi for print here
band photo for web here

----------------------------------------------------------------------------------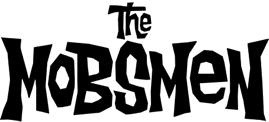 surfrockmusic.com
"These guys are making gold.
If they don't get at least thirteen gold records for Fraternitas, they've been
bilked of their just rewards."

oradio.no - yeah right radio - Harald Are Lund
"Wavy's Revenge" is playlisted on oradio.no
Both "Le Mans" and "Wavy's Revenge" hits the airwaves thru Yeah Right Radio
Legendary Harald Are Lund has played "Le Mans" straight off the vinyl
on national Norwegian radio NRK P3

doublecrownrecords.com
The Mobsmen Launch New Website + New 7" Release

Dag Bøgeberg/Rockmag sitter på i bilen rundt Le Mans
"Man må holde pusten, klarer bandet å fullføre linja? Ja, hver gang selvfølgelig, og
etter to minutter og 25 sekunder er låta ferdig og bilen trygt i mål."

Musica Inclasificable
"Yo en lo personal lo considero uno de los mejores discos del género
que se editó la década pasada."

Drenthe Beat Pages
Interview 2010

5/6
What the Norwegian ROCKmag wrote about our first album Scelerats Syndicate.
And what Reverb Central wrote...